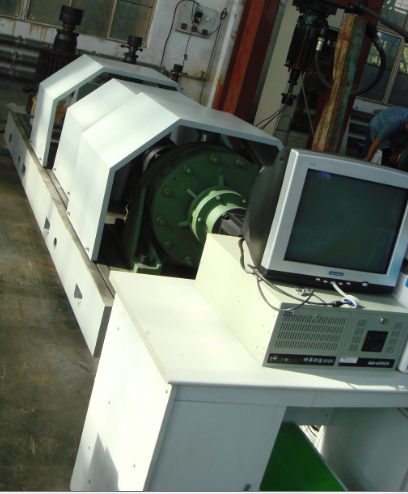 Introduction
NW-10 microcomputer control shaft static torsion test stand
First, the device uses:
The test bench adopts computer control, servo motor load, to meet the "automotive transmission test methods of" required vehicle axle, drive shafts, constant velocity drive shafts, shaft torsion and other specimens static torsional stiffness and static torsional strength test. By coupling the corresponding fixture installed in the test machine within the allowable range of the maximum torque, can be a variety of shaft parts, rear axle, the structure and various material samples static torsion test. The industrial enterprises, research institutes, universities, high-performance ideal test equipment. There 100Nm,200Nm,500Nm,1000Nm,2000Nm, 3000Nm, 5000Nm, 10000Nm, 20000Nm, 30000Nm, 50000Nm, 60000Nm, 80000Nm, 100000Nm to choose from.
Second, the main technical indicators:
1. Maximum static torque: ± 10000Nm, indication accuracy error of less than ± 1%.
2. The output speed: 0-2r / min.
3. Load maximum rotation angle: No limit.
4. Corner Resolution: 1 minute.
5. The optical encoder Specifications: 2000 lines / rev.
6. length adjustment range: 500-1500mm.
7. Control mode: Torque control or angle control.
8. The system overload, the specimen fracture protection.
9. The computer screen displays real-time values of various test parameters and the correlation curve.
10. The printer print test report and curves.
More Products