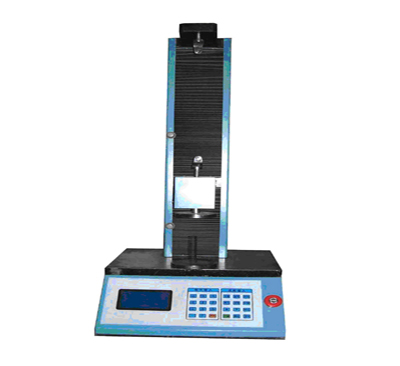 Introduction
product name :Spring Tensile and Compression Testing Machine
product specifications :TLD-S50-500
Introduction
1)Composed of loading system,transmission system, measurement and control system, applicable to mechanical property test for sprial cylinder spring and various elastic components.
2)Adopting motor loading, imported numerical control motor control system.
3)Digital display load,deformation, loading speed, test times,etc.
Technical Specification
1) max.test force:50N、100N、200N、500N, min. Reading: 0.01N
2) relative accuracy of indicating value of load: ±1.0%
3) relative error of repeatability of indicating value of load: ≤1.0%
4) effective test space: 500mm
5) min.reading of displacement: 0.01mm
6) diameter of upper and lower pressure platen: Φ60mm
7) moving speed of crosshead: 0.2-500mm/min
8) display and operation mode: dot-matrix LCD display and keyboard operation
9) voltage: 220VAC, 50Hz power: 0.4KW
10) dimension: 410*470*1150mm
11) weight: approx. 105kg.
More Products