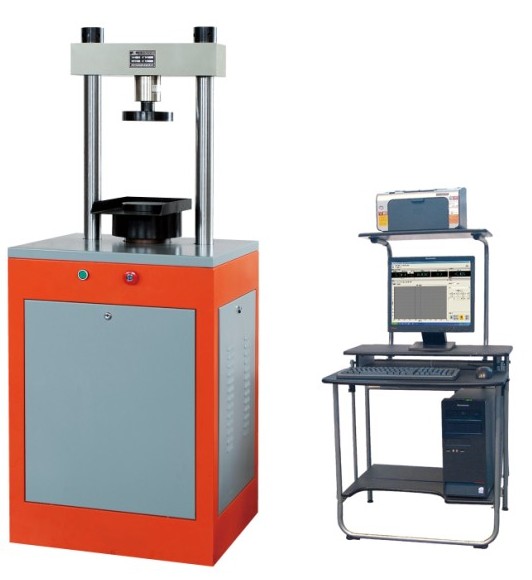 Introduction
1、 brief introduction:
YAW-300D type microcomputer controlled electronic type pressure testing machine is mainly used for the test of the compressive strength of cement materials, and it is also used for other materials.
2、The main performance characteristics:
1) 220V power supply, the layout of the laboratory power is convenient.
2) servo motor drive, compared with the traditional oil pressure, no oil leakage, etc..
3) low noise.
4) load sensor measuring, high accuracy, measuring range of up to the full range of 2%-100%.
5)Compared with the traditional hydraulic mode, 5 year, without oil, save oil costs, and no wearing parts, high price.
3、The main technical indicators
1) maximum test force kN :300
2) test force measurement range kN: 2%-100%FS
3) Relative error of test force:≤±1%
4) test force resolution: 0.01kN
5) the loading rate of: 0.3KN/S ~ 10KN/S
6) loading speed error was 5%
7) under the plate size is 155mm
8) between the upper and lower pressing plate 260mm
9) lead screw stroke 100mm
10)servo motor power single-phase ~200V, 0.75 kW
11)host size 600 mm x 560 x 1500mm
12)
weight 400Kg
More Products